Thank you for choosing  FREEDOM WALKING HOLIDAYS.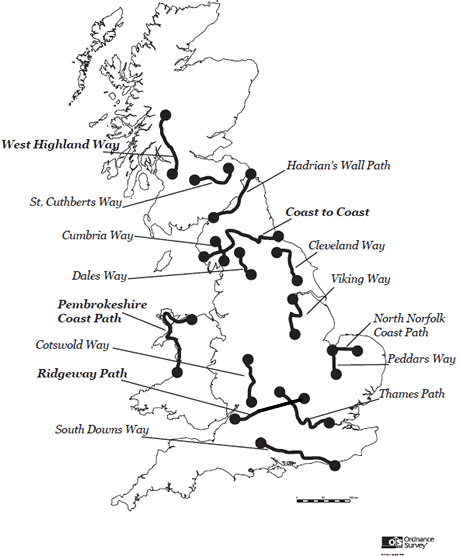 30 Years Of Experience in Tourism and Hospitality Industry...
When thinking about booking a walking holiday, FREEDOM offers a wide choice of stunning and varied walks from the simply breathtaking Coast to Coast walk, to the historical Ridgeway Path and Hadrian's Wall Path.
We arrange all your holiday requirements and provide you with accommodation, guides, anitinerary, baggage transfer, and a full English breakfast, leaving you free to enjoy the walking in the knowledge that at the end of the day your bed, bath or shower and an evening meal are waiting for you.
Our unescorted tours for independent walkers cover some of Britain's finest long distance footpaths. However, if there is a walk not listed that you would like to try, please do not hesitate to ask as it may be one of which we are planning for future inclusion in our brochure.
We also take the weight out of your rucksack by transporting your main luggage, leaving you free to carry only a light daysack.
anthonyewen@hotmail.co.uk
Unit 6, Gatehampton Farm, Goring-on-Thames, Reading RG8 9LU
A guide book is included in the price of your holiday along with a Harvey's waterproof map as well as detailed maps of the venue.
TRAVEL TO AND FROM TOUR AREA
If you require any assistance with your travel arrangements, to or from your first and last venue, please let us know.
Your luggage can be arranged for transfers to each venue, normally arriving by 4PM. We do ask that each bag does not exceed 20kg baring in mind 1 bag per person.
WALKING ALONE OR IN WINTER
It may be unwise or potentially dangerous to walk alone or in winter conditions. We therefore make the following recommendations: A-If you are walking alone please contact us before filling in the booking form as a group may be walking along the same route and arrangements could be made for you to join them. B-With regard to winter walking, whilst we are happy to accept your booking, please contact us and information can be given on recommended winter walks and those that have hazardous terrain would be potentially dangerous.
If travel insurance is required this comes at an extra cost and is only available to British residents
WHAT IS INCLUDED IN OUR PRICE
Accommodation in single, twin or double rooms located as close to the trail as is possible with en-suite facilities where available.
Breakfast options either Continental or Full English.
Baggage transfers, one bag per person per stage not exceeding 20kg.
Personalised itinerary with various maps.
We book you into accommodation of a higher standard as possible and wherever possible, it includes en-suite shower and/or tailet facilities.
There is a wide range of accommodation, from simple guesthouses to farmhouses, to comfortable inns and hotels.
At busy holiday periods or in remote areas it may not be possible to supply en-suite facilities. Please book early to avoid this situation arising.
Single Rooms: Any single room supplements charged by the accommodations will be passed onto the customer and included in the final invoice. Once again, please book early to avoid disappointment.
WHAT'S NOT INCLUDED IN OUR PRICE
Ecening and mid-day meals, other refreshments, and transport to and from the tour area.
We do not include evening meals since this gives you the choice to "eat-in" or use the local pubs and restaurants. The same flexibility is left with you for the mid-day meal, so that you can break for lunch at a convenient time.
If you are staying in an isolated area, then we will make arrangements for your evening meal at your overnight stay and this will be extra to your holiday cost.
It's your holiday and our aim is to fit in with any arrangements you may have.
One telephone call to +44 77 33 88 53 90 and all your problems regarding distances walked, accommodation, rest days and transport can be resolved.